Why would you need to go to a class to buy a house? Because information is power. It's always best to be an informed consumer. Having all of your questions answered before moving forward can give you the confidence to make your best decisions.
Why rent when you can buy? With rents going up daily, a mortgage payment may be the best move for your future.
Tuesday, February 6th 2018 6:00 – 7:00pm
Mark your calendar for our next 'First Time Home Buyer' Class. It's free – you can meet with a licensed Mortgage Loan Originator along with our very own Paul Wells, Licensed Real Estate Professional.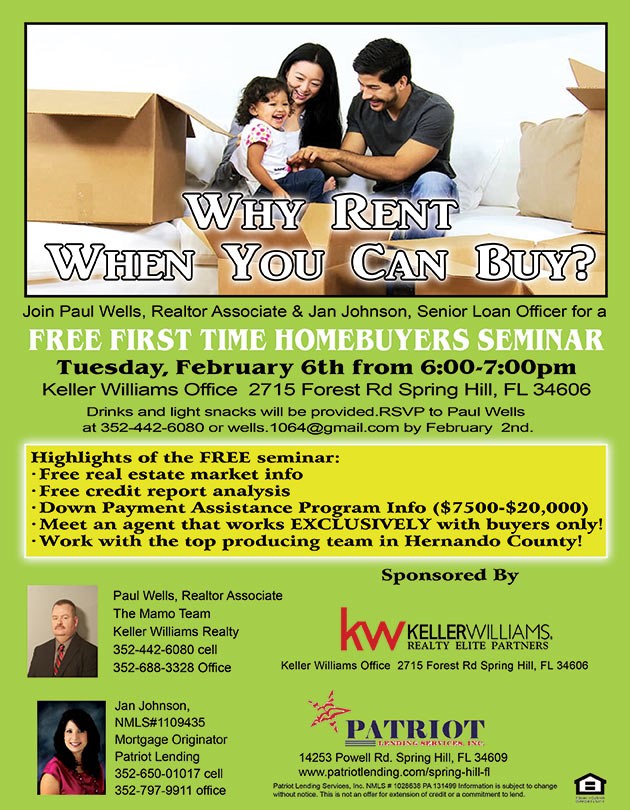 Make your reservations today! Start making your list of questions – and get ready to Move to Your First Home.
Contact us at Listings@Mamoteam.com