TESTIMONIALS
Cindy Buday went over and beyond her job helping my Aunt Kidd buy her new house. Ann is 87 years old she cant drive anymore. Cindy was so kind she drove Ann every were she needed to go . I will recommend Cindy and the Mamo Team to anyone selling or...

There is something about John and his manner that just lifts the pressure and stress and makes you realize that you are in the safe hands of someone who really knows his business and his clientele.

The entire Mamo Team worked diligently with us and our cash offer. We would highly recommend the Mamo Team to anyone looking for personal touch.

The Mamo team did not disappoint. They were so knowledgeable and responsive - particularly with the Timber Pines Community listings.

"Kept us informed on showings and offers. Helped through the closing process with little anxiety. Very friendly and helpful personnel. It was a pleasure working with all involved."

"What a team......they're fantastic!"

— Shirley DeMichele Timber Pines Spring Hill, FL"

We would highly recommend John and Sarah to anyone looking for a highly skilled professional team for their real estate needs.

The Mamo Team is exceptional! Despite several delays relating to court approval of my father's estate, Lesley never lost sight of the goal. She was in continuous communication. I never felt out of the loop. I highly recommend the Mamo Team!

The Mamo Team was amazing!! Our agent, Cindy, was so response and patient helping us find our perfect home. We literally offered and closed within a week. The Mamo Team worked efficiently to help us meet our deadline. Everything was handled...

My wife and I worked with the Mamo Team to facilitate our move from California to Florida and we can't say enough about their patience, knowledge and professionalism.

— Glenn, the Florida fisherman

Superb local knowledge resulted in higher than expected sales price. Seamless coordination with trades when needed to make repairs while out of town. Told me exactly what to expect and when. Friendly staff available everyday.

John and Sarah were very professional as were their staff. The communication was excellent they kept us updated the entire time during the process.

Just want to thank The Mamo team for all your help, especially Realitor Cindy Buday. I recently purchased an investment property in Spring Hill, Fl.

"Ms. Carbo was highly professional. She successfully guided us through the negotiation process. The house we fell in love with already had three offers on it when we made our winning offer. Ms. Carbo was always prompt in responding when we had...

"Our agent, Paul Wells of the Mamo Team is the best agent and person that we ever dealt with, 100% excellence in his professional manner. We are so satisfied that he was our agent. We recommend Mr. Paul Wells and his team to work with anyone...

"John and his team sold our house in Timber Pines in less than a month. We are so happy we chose the Mamo Team. They made the entire process so easy, anticipating all of our questions. They walked us through everything from the listing to the...

"The Mamo Team was just the best! Second deal with them this year - once again great service. Leave everything to the team, just tell me where to send the money, show up and sign. Another smooth transaction. Thanks Mamo Team !!!"

"Great Team of people to work with. Very painless process. They listed house and found a buyer very quickly. These folks know how to make good things happen buying or selling a house. Highly Recommend - John Mamo and the Mamo Team....!"

It was a PLEASURE to work with the Mamo team! My Mom sadly passed away in June and left behind 3 properties. We live out of state and were stressed about selling the properties since we lived so far away. John, Sarah, Lauren, Lesley and the rest of...

I really appreciate the time and help provided by Paul. He was always available at any time day or night. As a new home buyer this made it a lot easier to deal with all the anxiety and questions I had.

John and his staff were always there and available for any questions or advise we needed. The realtor, Cindy, was always available to us and very attentive to our needs. I would definitely recommend them to anyone who is selling or buying a house.

Jefffrom the Mamo team was fantastic. Not only was he my Realtor he was also the liaisonbetween my lender and myself. Jeff went as far as assisting my wife while hewas battling the flu. Jeff made an uncomfortable experience tolerable. I willuse Jeff...

I actually had the pleasure of dealing with John's beautiful wife Sarah Mamo, who was extremely proactive in keeping me well informed of what was selling in my area and what I needed to list my property at to get it sold. She listened to all of my...

We relocated from Upstate New Yorkand looked at properties on line for several months. When we finally had aclosing date on our home in N.Y. we drove to Florida to look at properties. Therealtor we were working with had a family emergency in Georgia...

Why do we love the Mamo team, youmight ask? Because we had the most incredible buying experience with Sarah Mamoand her team last Spring. After visiting briefly in the neighborhood weeventually bought in, we spent a few hours viewing homes with...

WOW! I can't say enough aboutthe Mamo team! After a recent move to Florida and a difficult home search I hadjust about lost hope of finding my dream home. Then I found the Mamo team.Cindy Buday was wonderful, finding me the right home, at the right...

I met with Sarah Mamo two weeks before putting the house on the market. She was thorough with her market research and together we decided on a realistic list price. We met again on a Wednesday to sign papers and make it official. The home wouldn't...

We met our realtor from theMamo Group when we stopped to check out a house that was for sale. He was veryfriendly and began to assist us immediately. The house we were checking out wassold but he was happy to show us any house that we were...

I submitted an email requestto the Mamo team that I was interested in buying a home. Within 30 minutes Ireceived a phone call and after providing my home requests was given the nameof their agent who they felt could best assist me. I was contacted...

Hi, my name is Angelo Afanador,,,,,,and my experience with the Mamo team has been excellent, everyone in this team, are friendly, caring, honest, this are people that go out of their way to help you, weather you are a buyer, or a seller, personally,...

Within "hours" of meetingwith John & Sarah, the "details" and photographs of our house wason the multiple listing. That's fast and professional action! Throughout themarketing/sales period, good re-listing prices were executed (with...

I worked with Sarah Mamoexclusively. She got to know my likes and dislikes on our first day of househunting. Our second time out she had myintentions down pat. She found exactly what I was looking for. I bought the house immediately and I've...

John Mamo and the Mamo team did afantastic job selling our home. His staff is extremely helpful and kept meinformed of what was happening each step of the way. If you are buying orselling a home in the Spring Hill, Weeki Wachee or Hernando Beach...

The Mamo team was great. The agents,as well as the office staff were knowledgeable, responsive, courteous andhonest. They made the selling experience much easier. Someone always returnedmy calls and were willing to research any information I...

Very responsive to my inquiries frommultiple states away. Helped me out with my 91-year-old mother's house sale andwere most kind and caring! Sarah and Leslie held her hand and mine throughoutthe closing process.

The Mamo Team was very professionaland handled all the details of the listing and sale process in a timely manner.They were great in helping with all the details that needed to be completed tomake the sale of our home possible. We were always...

We had a wonderful experienceworking with the Mamo team from start to finish. The communication and guidancethe Mamo team provided us was excellent all the way through to the closing onour home. Hats off to Team Mamo!

Everyone on the "MamoTeam" was top notch with customer service and professionalism. They knowthe market inside and out. We had the pleasure of working with Anita Rybarczyk,very responsive and patient, we would recommend her to anyone and...

Sarah and John were fantastic inhelping us by a home. We knew the area we wanted - Timber Pines, Spring Hill -but we lived in Virginia. We drove to Florida, stayed in a hotel for a week andby the time to leave we had a wonderful new home. Sarah...

The Mamo team seem to be on top of there game compared to the other real estate firms in the area. Always did what they said they would and got back to me in a timely fashion. Sold my home in the first week!

I highly recommend the Mamo team forany of your real estate needs. Weather buying a home or selling one, you willreceive great service in a very caring and professional manner. They willfollow through with your real estate transaction from beginning...

John &Sarah Mamo, I received an e-mail, and your request is very important, so for anyone who reads this, these two are the greatest when it comes to showing homes, and the follow thru is beyond anything you could ask for. If it comes to buying or...

Myself, wife & sister weretotally & tremendously impressed with the Keller Williams Team handling ofour real estate sale of our home in Spring Hill, FL transaction. It was truly adifficult undertaking with many turns of events which was dealt with...

Together with their support team, Sarah& John provided our family tremendous service in selling our elderlymother's home despite the fact that we are spread out in different states.Their professionalism, knowledge of the market, communication and...

John, sold my house in three days. Brought the right buyer in and no time was wasted. Mamo team is very courteous and knowledgeable, also sold my house where I made a profit. No other Realtor considered the price that John put it on the market for....

Sean came over and help me price out my house, listed it showed it twice and sold it. He also walked me through everything I'd need to know during this process and negotiations he did was top notch. They also sent me listings for me to look at and...

My listing in Florida is 1200+ miles frommy home in Pennsylvania. What could have been a difficult transaction, consideringit was all done long distance, was anything but. John and his team were inconstant communication with me helping and guiding...
Blog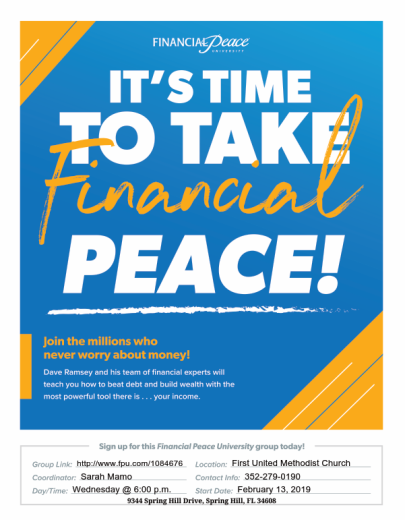 Posted
Financial Peace University Class
Dave Ramsey Financial Peace 9 week course starting February 13, 2019. This valuable course was developed by best selling author and nationally syndicated radio show host, Dave Ramsey.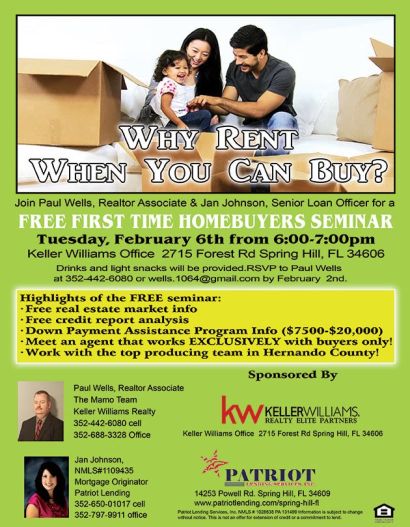 Posted
New Home Buyer Class!
Why would you need to go to a class to buy a house? Because information is power. It's always best to be an informed consumer. Having all of your... Posted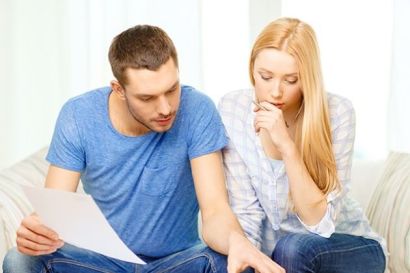 Posted
Dealing with Financing
As the events of the last few years in the real estate industry show, people forget about the tremendous financial responsibility of purchasing a...
Information deemed to be reliable but not guaranteed. The data relating to real estate for sale on this website comes in part from the Broker Reciprocity Program. Real estate listings held by brokerage firms other than the publisher of this website are marked with the BR logo and detailed information about them includes the name of the listing brokers. Listing broker has attempted to offer accurate data, but buyers are advised to confirm all items.
Updated: 18th October, 2019 3:44 PM.